2021-09-06
XDeep dubbelvinge & stålplatta
4 500:-
XDeep Project dubbelvinge med stålplatta. Toppskick!
Pris inklusive frakt. Nypris ca 6000kr.
Tillverkarens beskrivning:
23kg Lift - The NX Project Wing has an optimised shape with minimal dead air spaces, giving you a mind boggling 23kg of lift with significantly less drag.
No Nonsense - The NX Project wing combines a no break harness which is completely failure proof with a no nonsense BCD to create the perfect combination of simplicity and durability that will have you falling in love.
Improved Air Flow - A simple direct connection to the wing means that air flow is vastly improved in and out of the wing. This means your buoyancy control is more precise, so you can have more control while you are in the water.
Easy Access Valves - The upper wing has been carefully designed to make sure reaching your cylinder valves is as easy as possible. This makes your life easier and also enhances your safety.
High Stability Harness - The super comfortable NX Harness distributes the weight of your load evenly thanks to a 'V' shaped crotch. This prevents movement and promotes comfort.
Who is the XDeep NX Project Wing For?
The XDeep NX Project Wing is perfect for anyone looking for a truly outstanding wing system. Especially if you're a Tec diver. The NX Project takes what we've come to expect as an outstanding traditional BCD and blows it out of the water. The redesign of classic features gives the NX Project a feeling of a classic and a modern BCD at the same time, helping you to feel truly connected to the system you are using. If you're looking for a durable BCD with high levels of longevity then the steel backplate version is for you.
Emmy Ahlén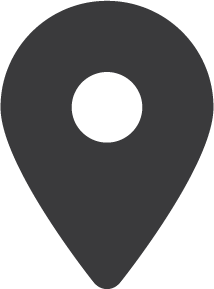 Stockholms län
---
Fler dykannonser »