2021-09-06
XDeep vinge & alu platta
2 600:-
XDeep dubbelvinge med kort aluminiumplatta. Väl använd men har länge kvar. Passar alla men i och med att den har extra kort backplate så är den extra bra för tjejer eller korta personer. Har gjort många coola dyk med denna vinge och den funkar strålande!
Pris inklusive frakt. Nypris ca 5000kr.
Beskrivning från tillverkaren:
23kg Lift - The optimised shape of the NX Project has led to minimal dead air pockets, this means you have an outstanding 23kg if lift with significantly less drag.
No Nonsense - The combination of a redesigned, completely failure proof no break harness and a non nonsense BCD creates a perfect combination of durability and simplicity which will remind you why you love diving.
Improved Air Flow - The NX Project has a simple direct connection between you and the wing, this means that air flow is vastly improved in and out of the wing. This gives you more precise buoyancy control, so you can be as accurate as possible while in the water.
Easy Access Valves - The upper wing has been carefully designed to make sure reaching your cylinder valves is as easy as possible. This makes your life easier and also enhances your safety.
High Stability Harness - The NX Series Harness has taken everything great about a classic single piece harness and added this comfort and adjustability to create a harness that any DIR diver will love.
Who is the XDeep NX Project Wing For?
Calling all tec divers everywhere, this is the wing for you. The XDeep NX Project Wing has gone through years of research and development to create a wing that redefines the traditional BCD. XDeep have managed to create a modern classic in that it takes what makes traditional BCD's so good and brought it into the modern day. This aluminium version is perfect for anyone looking to travel heavily with their BCD.
Emmy Ahlén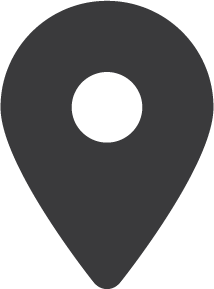 Stockholms län
---
Fler dykannonser »